Next >>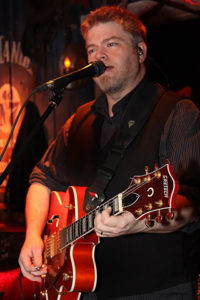 Glen MacIsaac has been playing on the east coast music scene for almost 20 years and is recognized as one of the top lead guitar players in Atlantic Canada.
A founding member of the popular local bands Highland Heights, Rant and a session musician, Glen has played pretty much every venue in Eastern Canada.
A 4 time ECMA and 2 time Music Nova Scotia nominee and winner as both a musician and producer as well as a post secondary music educator, Glen is known as much for his incredible catalogue of songs as he is for his musical abilities.
Whether on stage playing with some of your favorite bands or in the recording studio , Glen always brings a passion to his performances that is second to none.